Minus the Bear's spring tour includes Billings date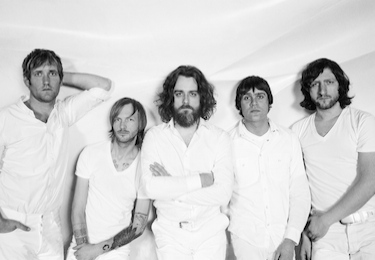 Seattle's Minus the Bear kicks off a six-week headlining tour April 19 and makes a stop in Billings the following day.
Minus the Bear is touring in support of the new album, OMNI, to be released May 4. With sounds eclectic in nature, the band has avoided classification. OMNI is the band's fourth full-length and debut on Dangerbird Records.
Dubbed prolific, energetic and inventive, Minus the Bear had plenty to live up to in their follow-up to 2007's successful Planet of Ice. Singer and guitarist David Knudson describes the new record as a "real leap forward. It's an impactful sounding record."
Formed in Seattle in 2001 by Knudson, bassist Cory Murchy, and drummer Erin Tate, the band rounded out the lineup with keyboardist/sequencer Matt Bayles and vocalist/guitarist Jake Snider.
The band appears in Billings April 20 at the Railyard Ale House. Tickets, costing $16 in advance or $18 the day of the show, are on sale Friday at noon, available at Ernie November, Rimrock Mall, 800-514-ETIX and 1111presents.com. For full tour dates, visit minusthebear.com/tour.
Download the single "My Time" from the new album at www.omnithealbum.com.